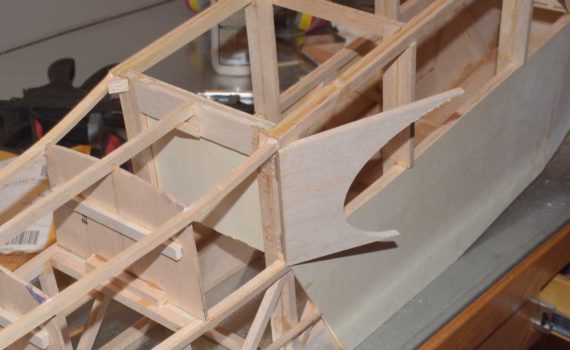 Sig J-3 1/4 Scale Cub Build Series – Part 10 – Cabin Access Door
In part 10 of the Sig J-3 Cub Build series, we will be taking a look at adding an access door on one of the  fuselage sides.  This will allow easier access to the inside of the cabin when bolting on the wings and connecting servo wires.
The window outline comes as part of the printed balsa sheets included with the kit.  Cut this out using a band saw or tool of your choice.  Instead of gluing this directly to the cabin formers, we will hinge this to the rear-most cabin former.
Start by tracing the shape of the hinges on the cabin window. Then, remove the material in the traced area to the same depth as the hinge thickness.  This will allow the hinges to set flush with the inside of the material.  For added strength, the hinges should be pined in place.  I used toothpicks for this and epoxy.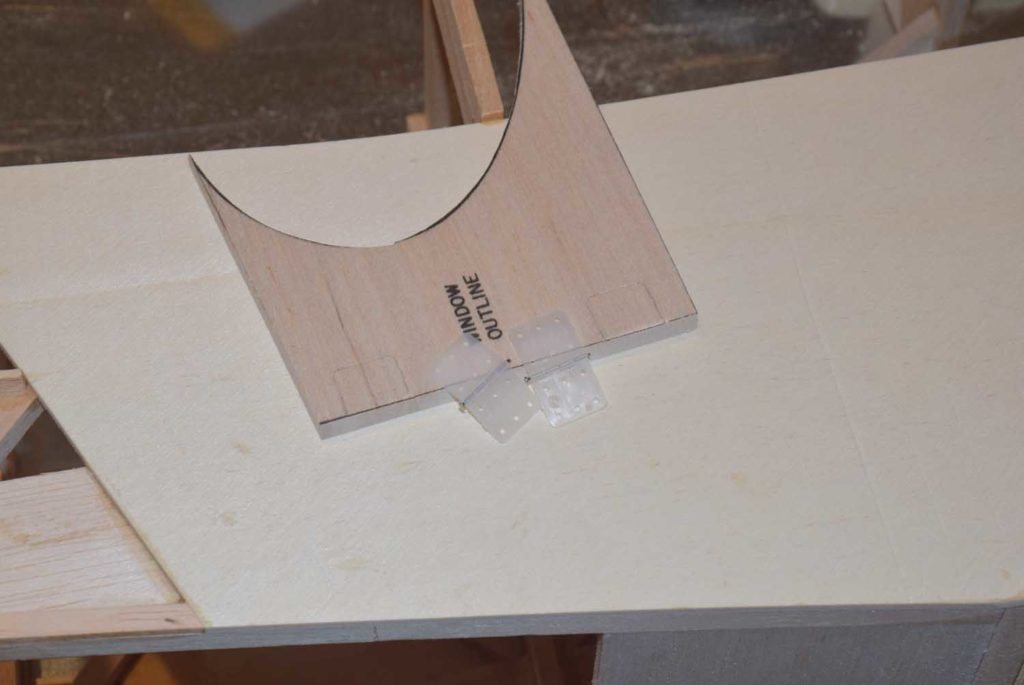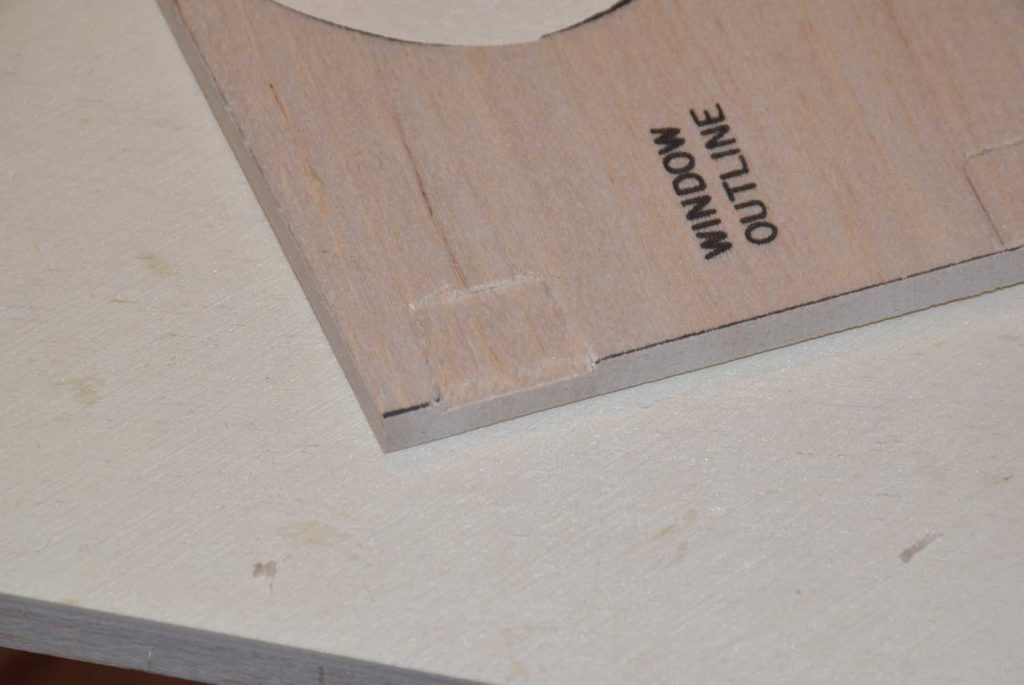 Mark the locations for the hinges on the rear most former and pin and glue the hinges here as well.  Make sure to get the placement correct as not to cause binding.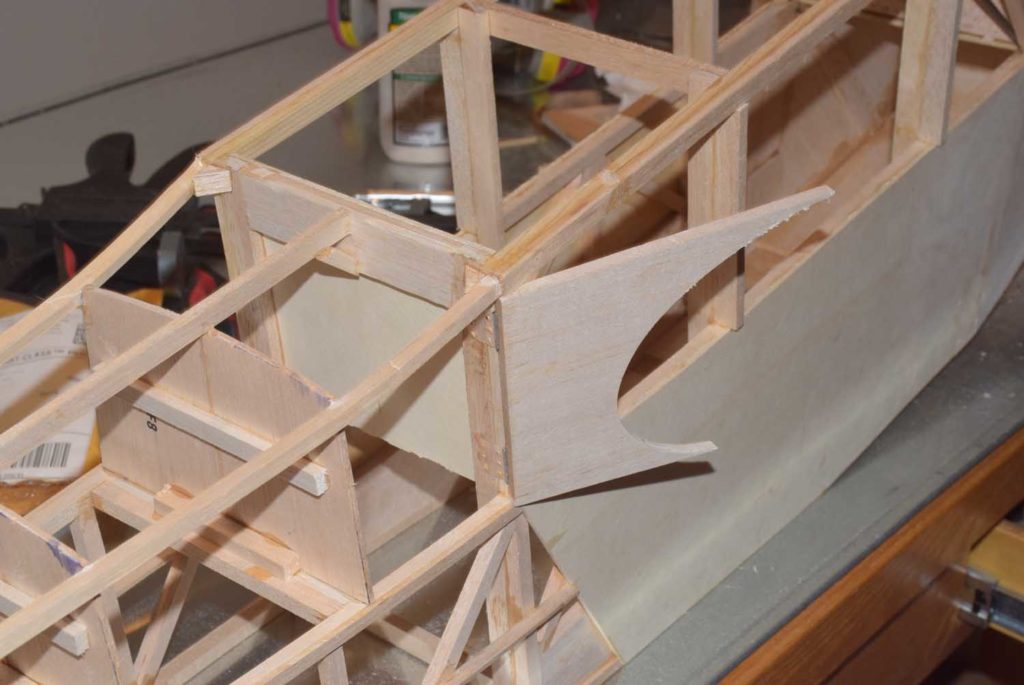 The access door can then be secured in place during flight using magnets or a latch. I intend to use a small neodymium magnet for this purpose which will be installed later in the build.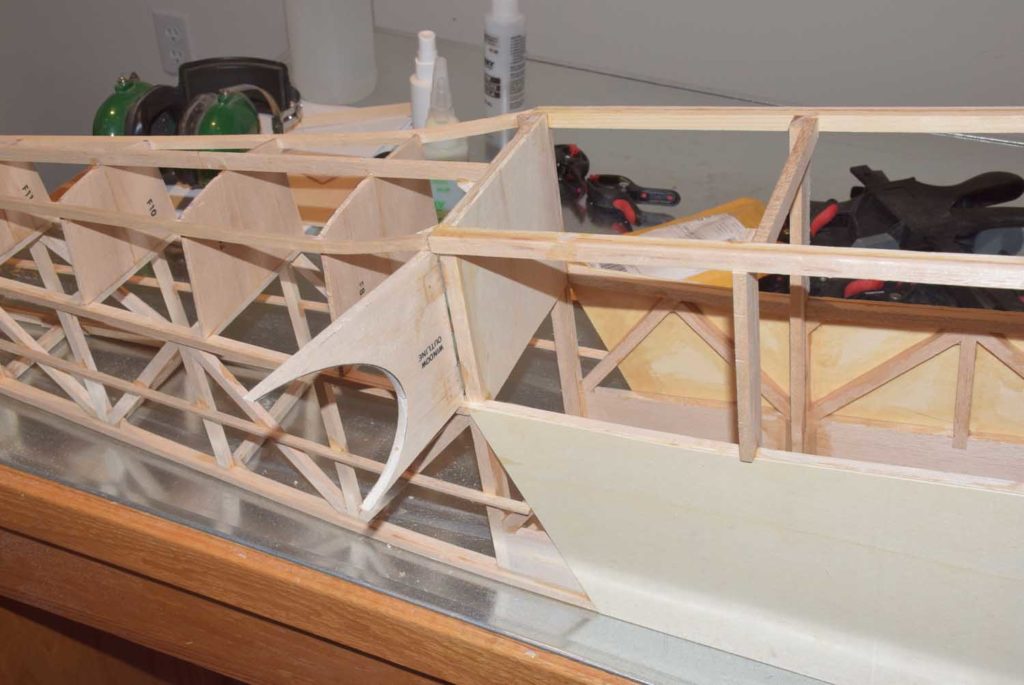 The hinged area can be sanded flush with the side of the fuselage for a nice fit! Leave some extra material for final finishing and fit.